With a vision of a healthier world,
where every individual understands how to protect their well-being, ProPectin Life believe that everyone has the power to change their health. It is our goal to help provide the means to a healthier life through our detox regime, health screening center, nutritional coaching, and supplements to support our vision of preventative healthcare – caring for you from the inside out.
A growing mass of evidence indicates that the harmful impacts
of toxins in the daily products we use and our surrounding environment have begun to impact and contribute to a range of diseases from allergies to the elevated rates of cancer. We believe that prevention is the best source of treatment. Our aim is to help build a stronger immune foundation by promoting consumer education on how to live a healthier life.
Together We Can Make a Difference
Supporting the staff of Makeshift Emergency Hospitals with ProPectin
(Hong Kong, March 24) The recent number of confirmed cases during the 5th wave of the pandemic has dropped while positive cases have been transferred to makeshift hospitals. During this time, the Central Government dispatched workers to assist in the construction of 6 makeshift hospitals over a short period of time with the goal of speeding up the admissions of confirmed patients, curb community transmission, and cooperate with - Liang, an expert of the National Health Commission's New Crown Epidemic Response and Disposal Work Leading Group – Wan Nian's anti-epidemic strategy aims at reducing death, capping severe disease, and infection.
In gratitude of all the front-line staff including doctors, nurses, and cleaners, who are exposed to a higher risk of infection and requiring a stronger immunity - Judy Foo, Director of Grace Time Asia Ltd. has donated 1,000 boxes of ProPectin worth HK$1,580,000 to the staff of the 6 makeshift hospitals.
Together with ProPectin spokesperson, Dr. Maria Cordero (BBS, MH ) and Hon YUNG Hoi-yan, JP. New People's Party Vice Chairwoman /Members of Legislative Council attended the donation ceremony. Mr. John Tse Chun Chung, Principal Assistant Secretary (Special Duties) of Security Bureau,Mr. WOO Ying Ming, Sr. Consultant of Anti-epidemic Task Force and HUEN Kin Chung, Tsing Yi Community Isolation Facility Person-in-charge accepted the donation and expressed their gratitude to all font line workers and continued to cheer them on.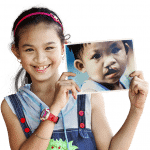 Operation Smile:   Global Mission; Local Action
Operation Smile revolutionized cleft surgery globally in 1982. With nearly four decades of experience as one of the largest surgical volunteer-based non-profits, Operation Smile staff, its private-public partnerships and thousands of volunteers have improved the health and dignity of patients with cleft conditions, helping them to breathe better, eat, speak and live lives of greater quality and confidence. While one cleft surgery can transform a child's life in as little as 45 minutes, Operation Smile is committed to providing patients with health that lasts by being there to offer patients additional surgeries, dentistry, psychological services, speech therapy and other essential cleft treatments. Its training and education programs elevate local surgical standards and entire health systems, aid safe surgery and enable a global network to reach more people earlier in their lives.
A cleft is a gap in the mouth that did not close during the early stages of pregnancy and is one of the fourth most common birth defect. A cleft affects 1 in 600 babies annually. There are many risk factors that can increase the likelihood of birth defects including genetics, poor nutrition, and exposure to harmful environmental substances such as a high concentration of toxins.
ProPectin's detoxifying properties provide a purified environment and minimize risk factors during pregnancy. ProPectin's vision for preventative healthcare by building a stronger immunity and promoting a healthier life supports Operation Smile's global mission.
For every box of ProPectin purchased, we will donate a portion of the proceeds – targeting to fund 100 children who need cleft lip/cleft palate repair surgery. By giving them a smile, we give them a new life. Together we can make a difference!
Our belief of Preventative Healthcare starts with our community. ProPectin is a proud sponsor of medical workers recovering from the COVID 19 virus in Wuhan. With over 5000 boxes of ProPectin delivered to front line medical teams who are recovering from the outbreak, we strive to help by providing access to supplements that will help them detox and support their overall well-being.