Ambassador &
ADVISORY BOARD
Doctorate in Psycho-Pedagogy from University of Lausanne
Doctor of Science from Soka University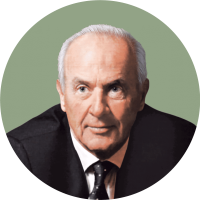 Dr. Michael Nobel is a world re-known scientist who is recognized internationally. He is a member of the Nobel family (known for the Nobel Peace Prize). He represented the Nobel family as vice chairman and subsequent chairman of its board of directors for 15 years. He pioneered the introduction of magnetic resonance imaging (MRI) in the early 80's and remained active for 26 years…
Dr. Michael Nobel is a world re-known scientist who is recognized internationally.  He is a member of the Nobel family (known for the Nobel Peace Prize).  He represented the Nobel family as vice chairman and subsequent chairman of its board of directors for 15 years.  He pioneered the introduction of magnetic resonance imaging (MRI) in the early 80's and remained active for 26 years. 
He is chairman of the Nobel Sustainable Trust Foundation in Zürich and continues to serve as chairman / board member of seven international companies in diagnostics, treatment and information systems in the field of medicine.  Dr. Nobel is also chairman / board member of five non-profit organizations in the field of youth education & development and peace & conflict resolution and has also served as consultant to UNESCO in Paris and the Geneva United Nation's Social Affairs Division in the field of drug abuse prevention. 
"I am endorsing ProPectin because research shows it can substantially reduce the amounts of radionuclides such as Cesium-137 in the human body." – Dr. Michael Nobel
Professor of Chinese Medicine Research Institute of the Hong Kong Chinese Medical Doctor Association
President of the China Food and Drug Research and Development Association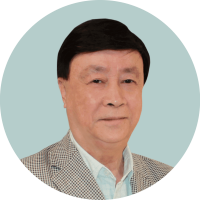 Professor Guan has specialized in Chinese and Western medical and scientific research for decades and is engaged in research and clinical practice in medical research institutions in Hong Kong and Thailand. His research focuses on the new biotechnology project of Chinese medicine for prevention and treatment of cardiovascular and cerebrovascular diseases, cervical-lumbar diseases, tumors, and health & longevity. His research and practice over the past 10 years has led to effective development directions.

Board Director of the Chinese Association for Life Care

Committee Member for the Taiwan Academy of Hospice Palliative Medcine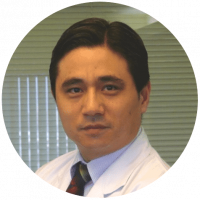 Dr. Andrew Young is a certified physician practicing at Taipei City Hospital Zhongxing Branch specializing in Radiation Oncology & Hospice Palliative Care.  He is the board director for the Chinese Association for Life Care and is on the scientific committee for the Taiwan Academy of Hospice Palliative Medicine, as well as a supervisor for the Taiwan International Iridology Medical Association.  Dr. Young focuses on Curative Radiation, Palliative, Radiation, and Concomitant Chemo Radio Therapy along with Complementary Alternative Medicine. 
Founder of Inflammation secrets Association
ProPectin Product Development Manager
Vice Chairman of Public Nutrition Development Association Ltd.
Doctor of Natural Medicine, The Canadian Examining Board of Health Care Practitioners Inc.
Bachelor of Science (B.Sc) in Naturopathic Nutrition, Bircham International University
Professional Diploma in Naturopathic Psychotherapy, Hong Kong Management Association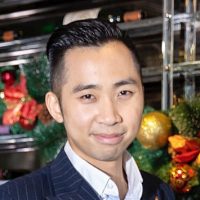 Nutritionist Andy is committed to promoting natural medicine and nutritional therapy in Hong Kong and Macao for nearly 10 years. At the beginning of the millennium, he has co-organized a seminar on natural medicine and nutrition therapy for Hong Kong Doctors Union Symposium and Hong Kong Health Care Federation. More interviews with different media, including "Fantastic TV", "Eat and Travel Weekly", "Metro Broadcast Corporation Limited-997" and so on. Andy delved into the fields of natural medicine and integrated them, including Naturopathic Psychotherapy, Cranial Osteopathic Therapy and Naturopathic Nutrition.
Andy is well aware of Nonresolving inflammation on modern people, such as eczema, psoriasis, rheumatoid arthritis diabetes and other inflammatory problems. Andy founded the Inflammation secrets Association, which promotes nutrition therapy through various channels, including organizing a number of large-scale lectures and provide medical examination services to educate the public.