Japan's Ministry of Agriculture found locally grown rice in the Fukushima region to contain high levels of Cesium and have since banned the sale of the product. Japanese love their seafood, so there has been much precaution when dealing with the food supply;A kindergarten in Fukushima have taken precautionary measures to ensure the health of its students; outdoor play areas are now surrounded by radiation detectors to ensure the levels don't exceed dangerous limits.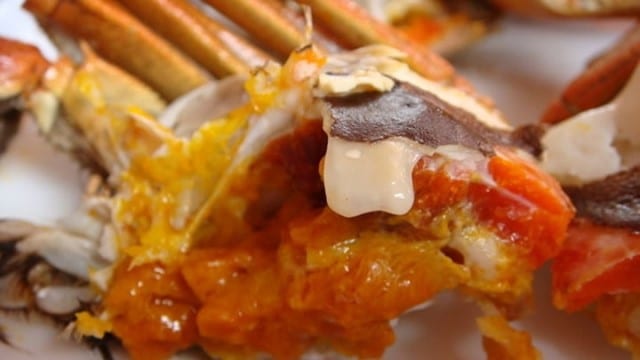 The Vice Chairman of Public Nutrition Development Association – Mr. Ma Yuan pointed out that most seafood already contain heavy metals and in crabs, cadmium and other harmful substances are most concentrated in the stomach,kidney and liver. Since heavy metals are fat-soluble it accumulates in fat. The more fat the more dangerous, affecting liver and kidney functions. Generally we should avoid eating fats from seafood to minimize the risk of heavy metals.
 

The zodiacal crab

Pine crab

Tsuen Wan AEON Retailer

 

France Live Brown Crab

Japanese cooked pine crab

Best before date: 25 August 2017

Packaging: Aeon (Hong Kong) Department Store

Exceeded 1.2 times

Exceeded 6.5 times

Causeway Bay AEON retailer

Ireland Connemara Frozen Whole Cooked Crab

Best before date: 20 October 2017

 

Exceeded 2.9 times

 

Lai Chi Kok AEON retailer

United Kingdom Wild Bay Frozen Whole Cooked Brown Crab

Best before date: 30 November 2016

 

Exceeded 65%

 

Mong Kok AEON retailer

 

Ireland Connemara Frozen Whole Cooked Crab

Best before date: 23 September 2017

 

Exceeded 50%

 

Global seafood importer

France Live Crabs

 

Exceeded 3.5 times

 
Take ProPectin before meals
Take a pack of ProPectin before meals, the only 100% soluble apple pectin on the market. It easily absorbed by the body, can penetrate the blood through the intestine, and purify the blood of heavy metal toxins. Since our daily meals often contain heavy metals (such as cadmium, arsenic, mercury, mercury), which are cationic (positive), and apple pectin is anionic (negative) we are able to create a chelating effect and detoxify the blood through the bodies natural eliminiation system, reducing the toxin load in the body.