When we talk about eggs, many people have  said that , " Eggs contain cholesterol, and we should not eat it, "Only eat the egg white, without eating the egg yolks, which is healthier" or "We should not eat more than 2-3 eggs a week ", etc. Furthermore, we should not consume more than 300 milligrams of cholesterol per day, and an egg already contains 220 milligrams of cholesterol. Well, we should eat less as most people said, isn't it ?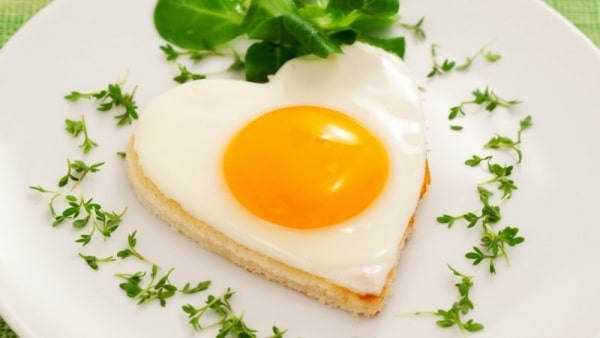 Eggs are Nutritious
Egg whites are rich in protein, while egg yolks contain unsaturated fat, vitamin B complex and iron. The main functions of these nutrients are as follows –
* Proteins assist the growth of cells, and cells need it to maintain a healthy metabolism;
* Unsaturated fats can help lower bad cholesterol levels;
* Vitamin B complex can help carbohydrate synthesis, proteins and fat help improve the body's metabolic rate, improving the function of energy synthesis;
* Iron helps produce red blood cells and prevent anemia.
Cholesterol in the body is mainly produced by the liver
Relationship between dietary cholesterol and cholesterol in the body is complex. Briefly, cholesterol in the body comes from only a small part from the diet, and is mostly synthesized by the liver. Healthy people have the ability to self-regulate, which help to control cholesterol levels.
Although eggs contain cholesterol, it is only a small part of dietary cholesterol; generally healthy people should not have to avoid it. On days we consumer eggs, we should try to avoid eating other foods with high cholesterol or egg-containing foods, such as squid, eel, cakes, tarts, etc., so to not exceed the daily limit of 300 milligrams of cholesterol. As people who have high cholesterol should consult a nutritionist or doctor.
1 large egg about 60 grams of nutrients ︰

Calorie

86 Kcal

Protein

7.5 g

Total Fat

5.7 g

Saturated fat

1.9 g

Monounsaturated fat

2.2 g

Polyunsaturated fat

1.1 g

Cholesterol

223 mg

Calcareous

34 mg

Iron

1.1 mg

Source ︰ under the US Department of Agriculture Nutrient Data Laboratory